PORTFOLIO OF BEFORE AND AFTER PICTURES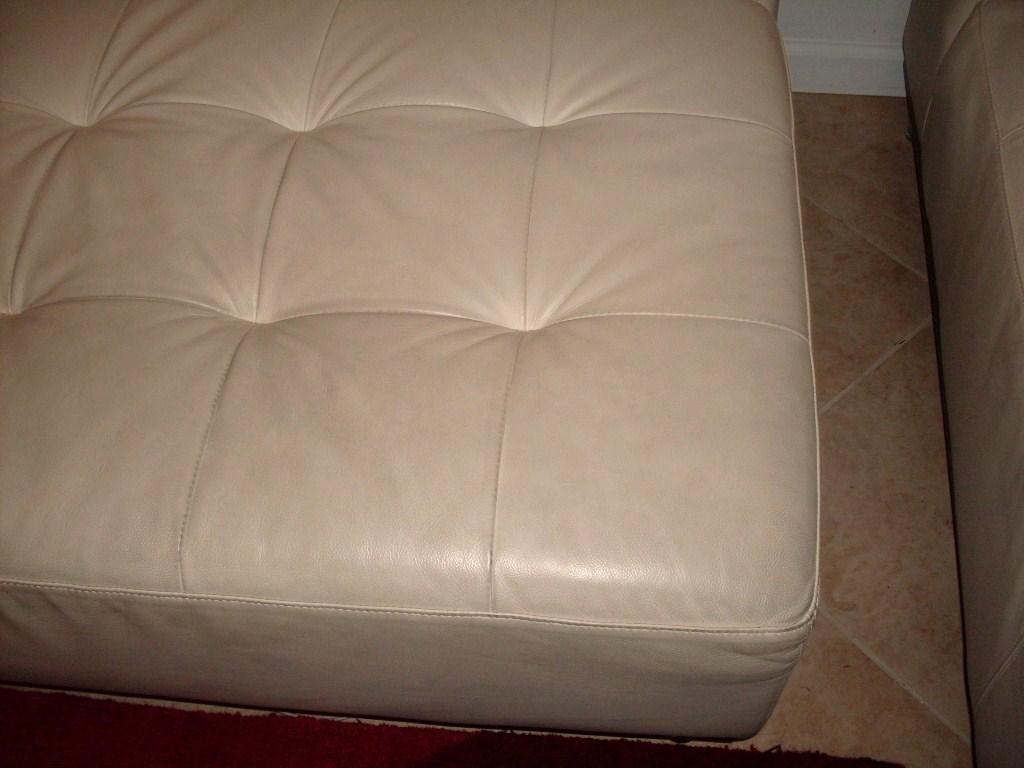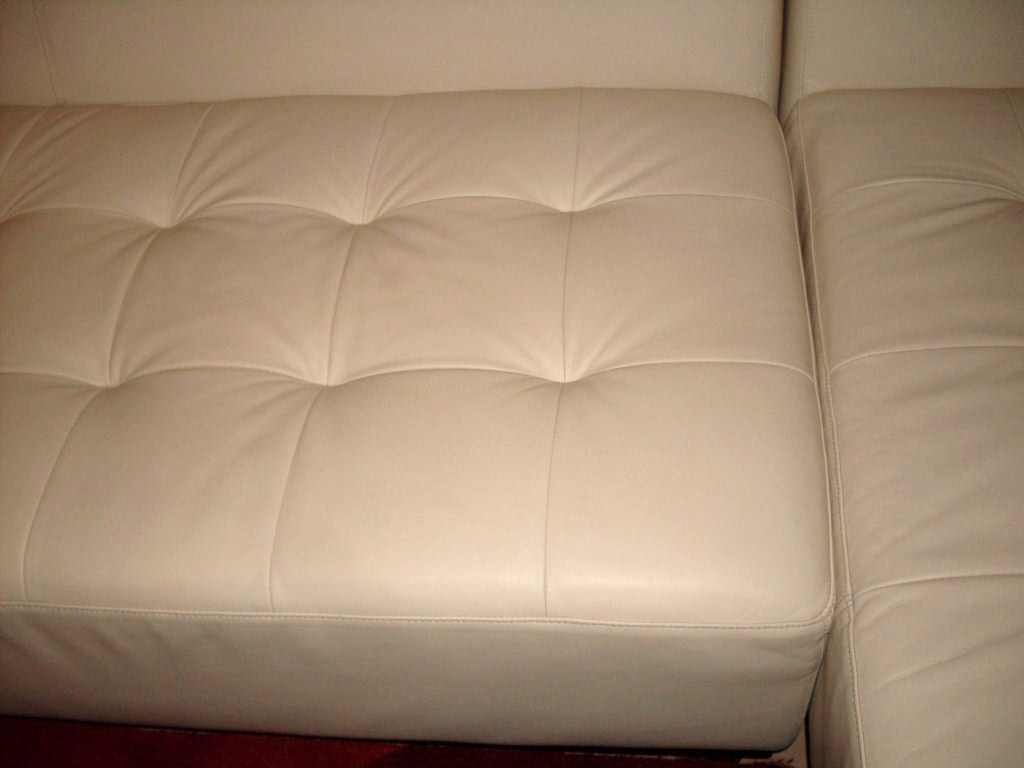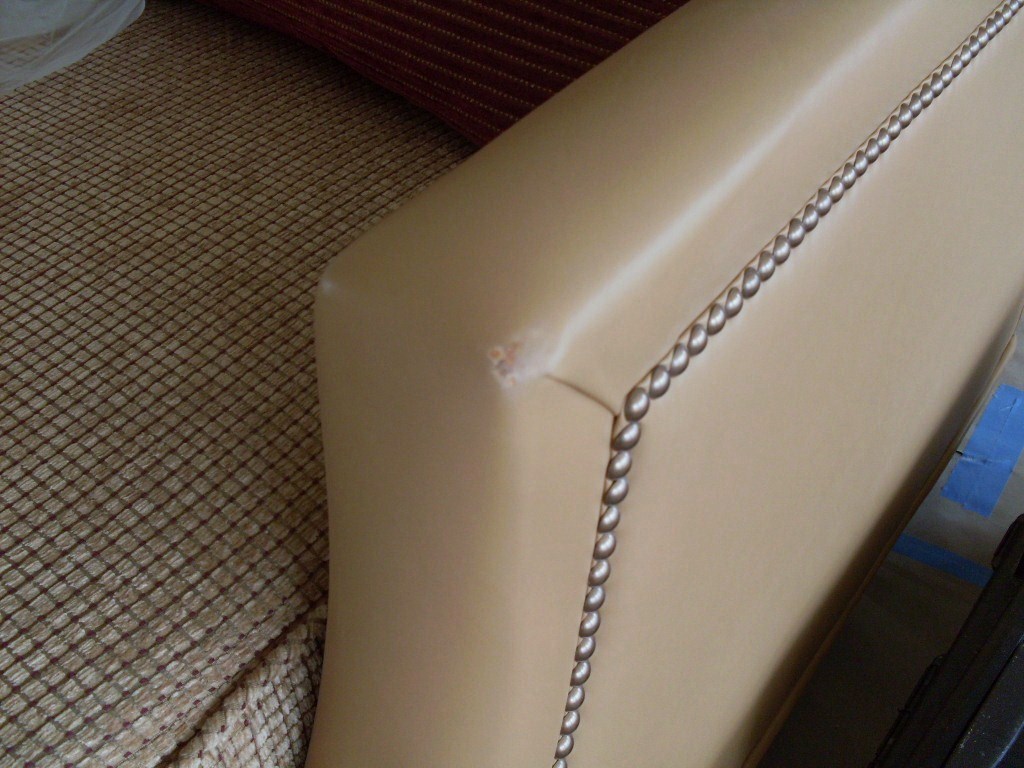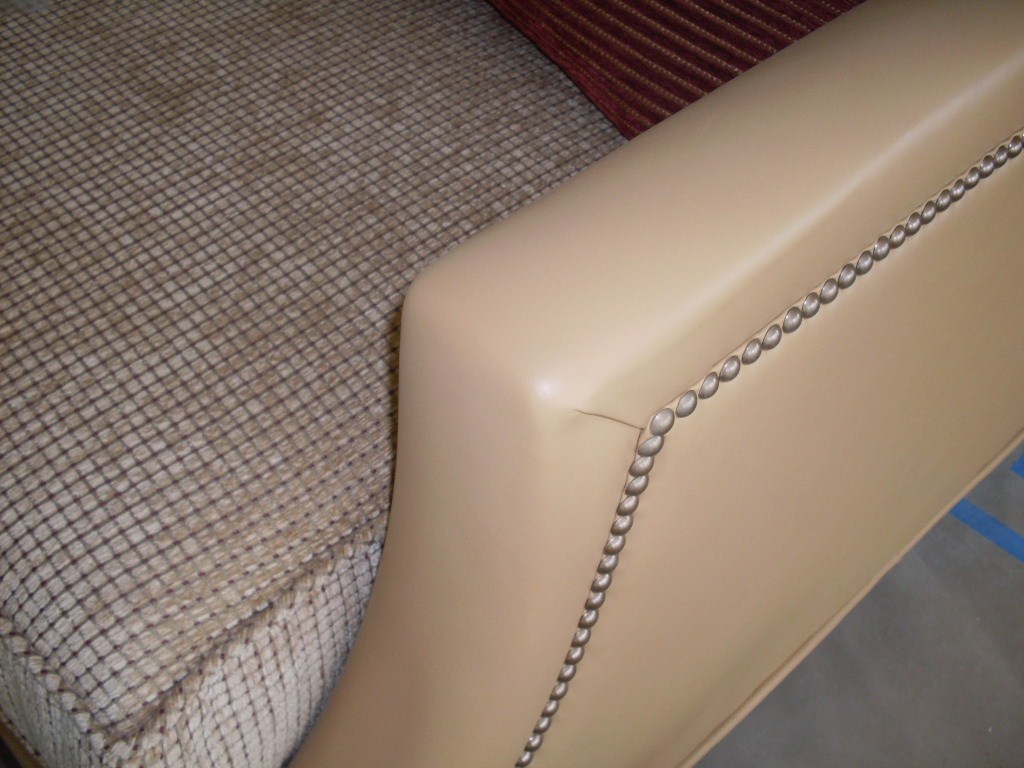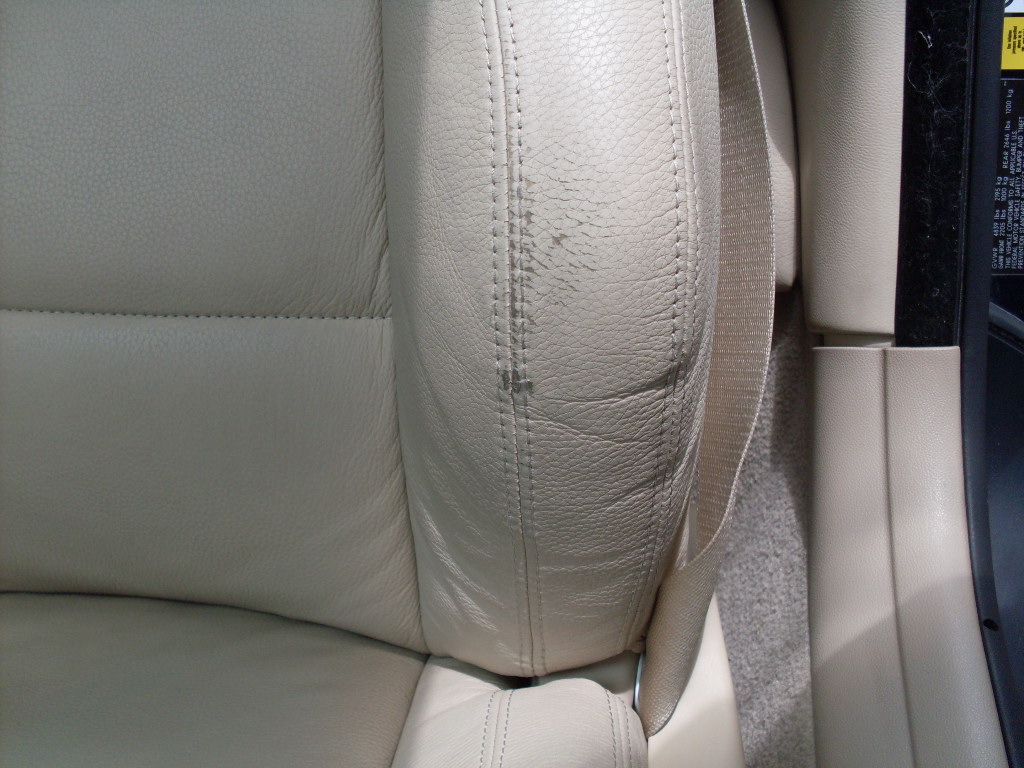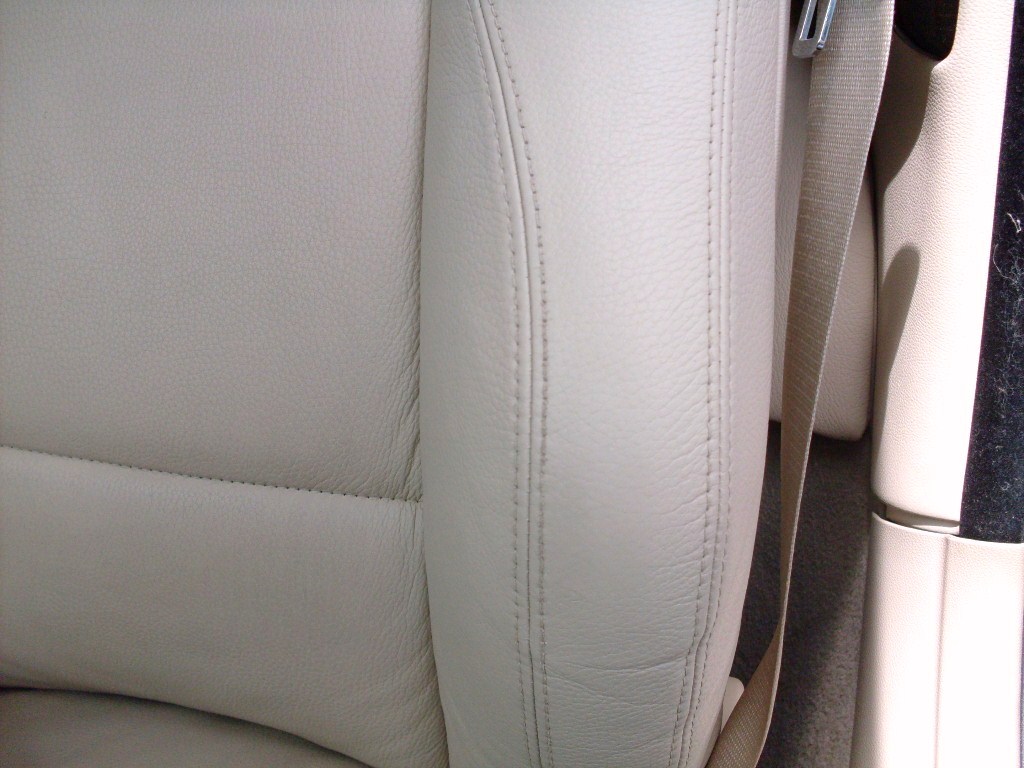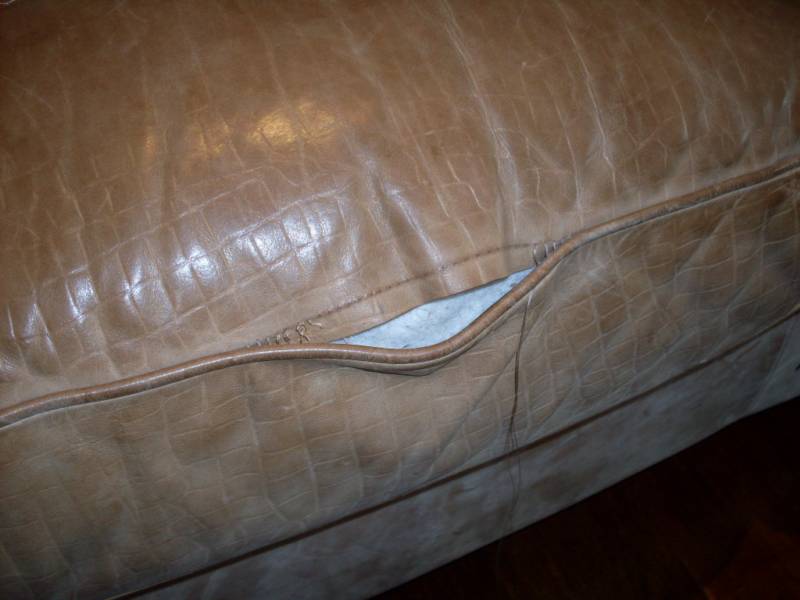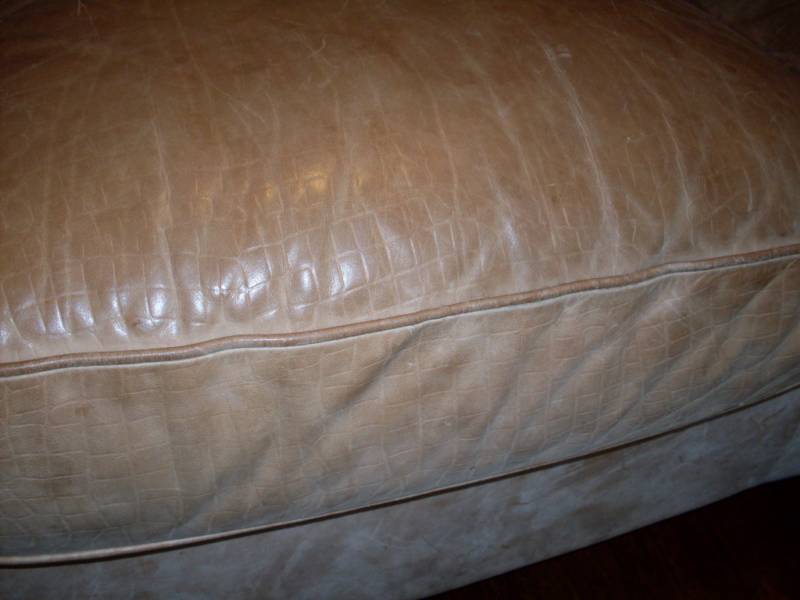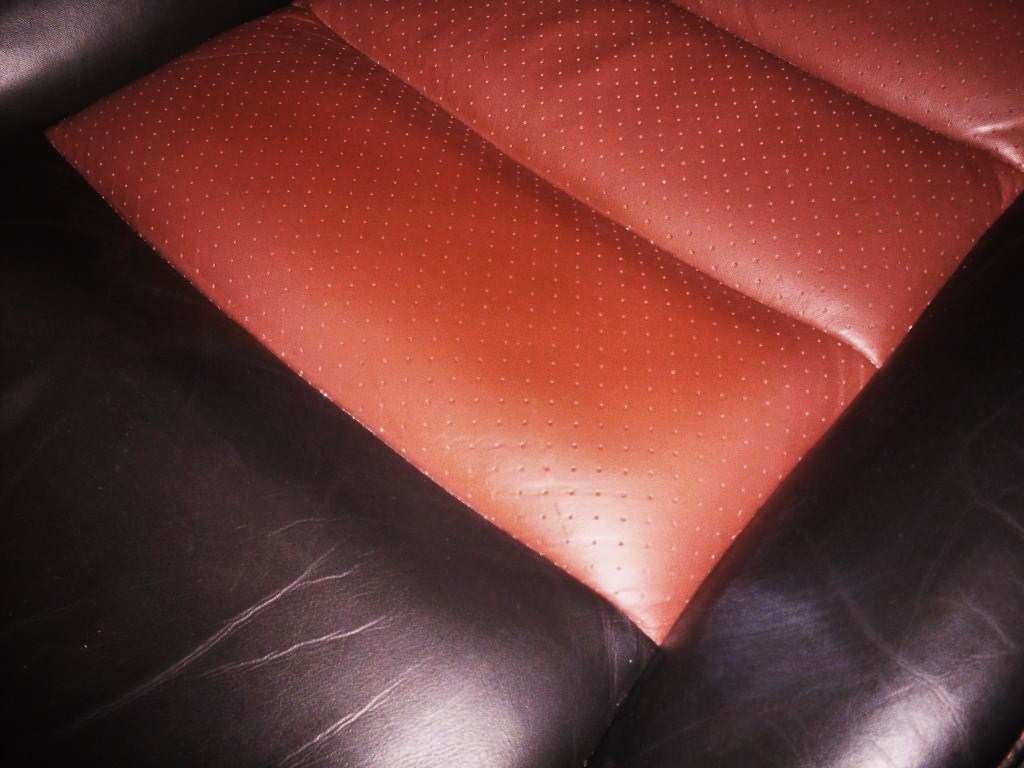 IN HOME FURNITURE REPAIR INC.   PO BOX 2623 HALLANDALE FL 33008   954-226-2235   ESPANOL  786-314-3746  sflleatherrepair@aol.com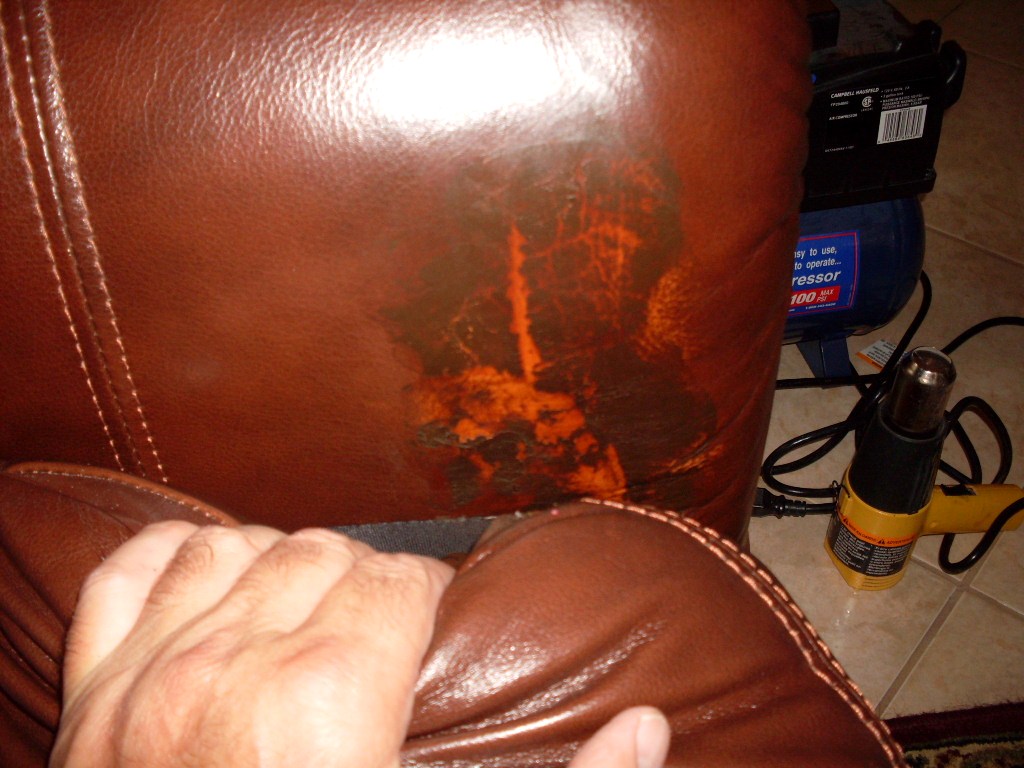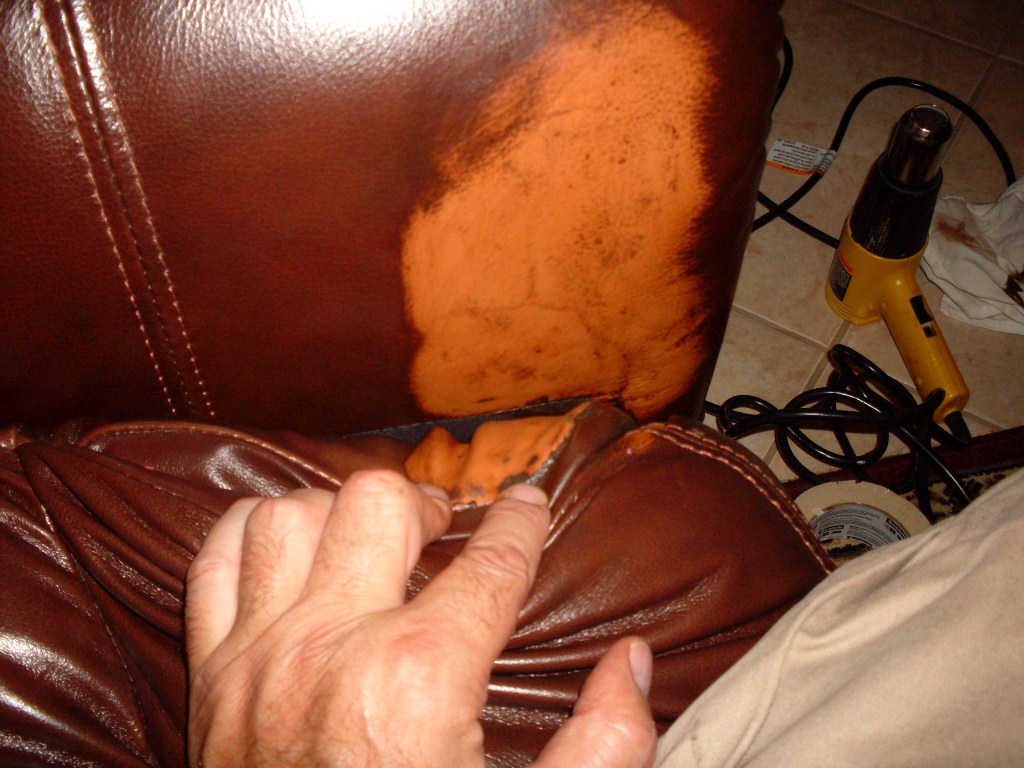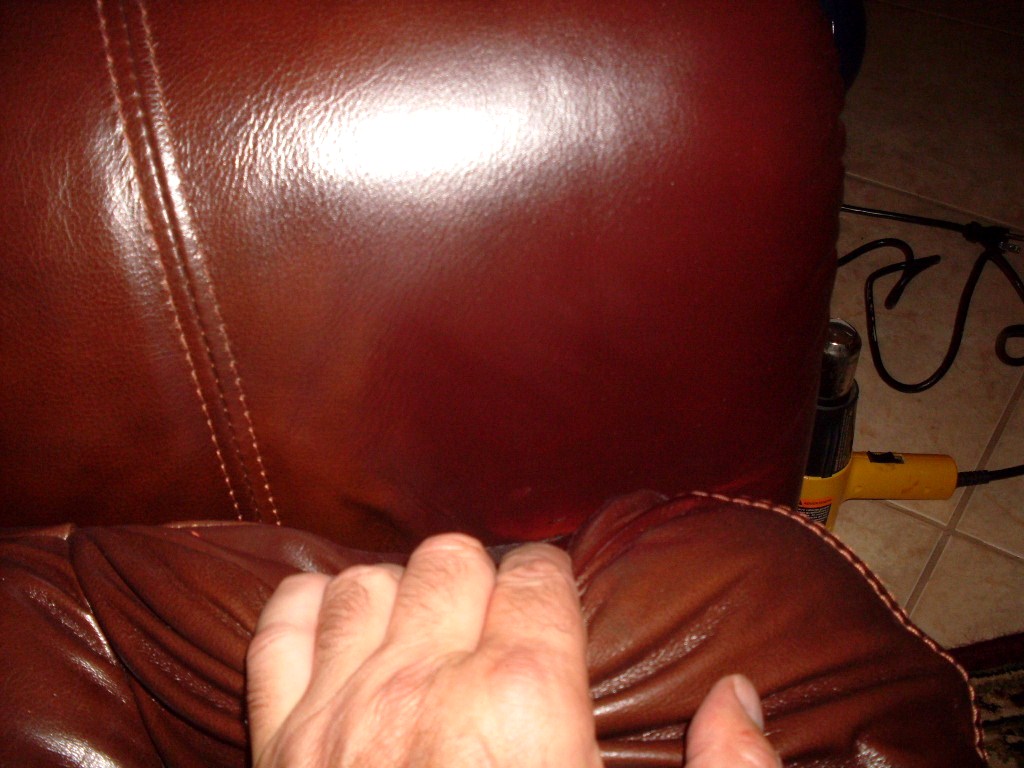 The owner accidently spilt nail polish remover on the inside of the arm and tried to recolor the area with 'boot polish' which did not work very well!

To prepare the area the leather was completely stripped of the original color and the boot polish was also removed.

The same area after being re-finished to the original color.

Scuff mark on perforated leather drivers seat.

The re-finished seat after filling the scuff mark and replacing the color.

Thread damage along seat top stitched seam.

The same seat top after the seam was restitched.

Dirt build up on leather sectional.

The same area of the sectional after cleaning and reconditioning.

Scuff mark on front edge of leather arm.

The leather arm has been re-finished after repairing the scuff.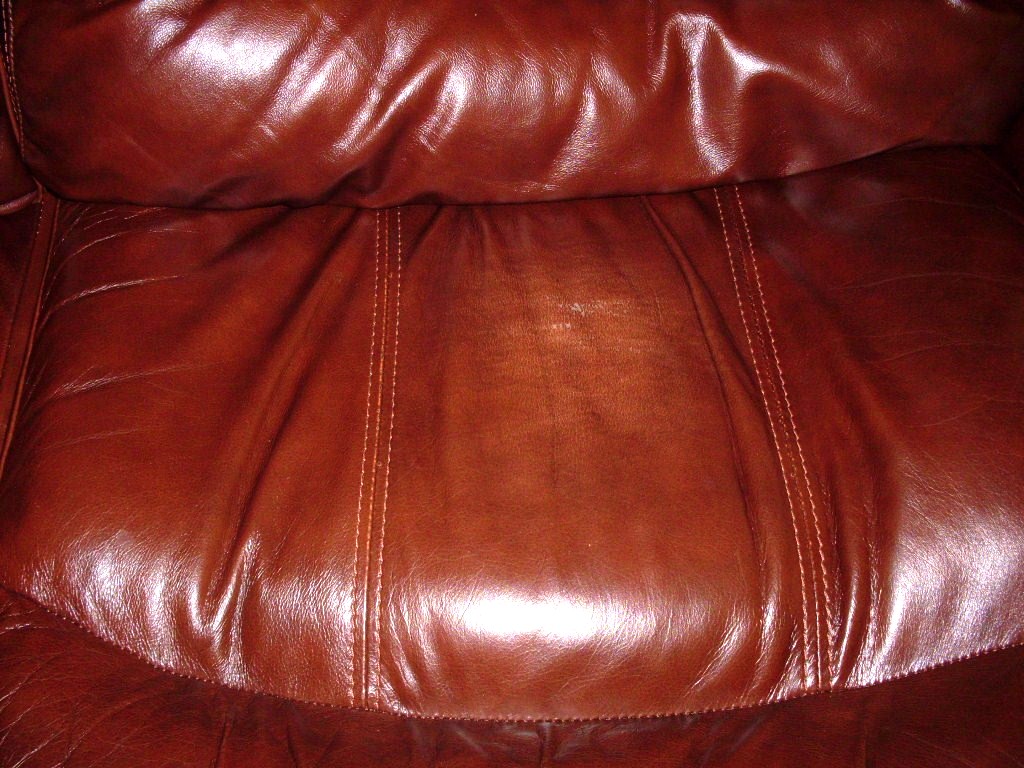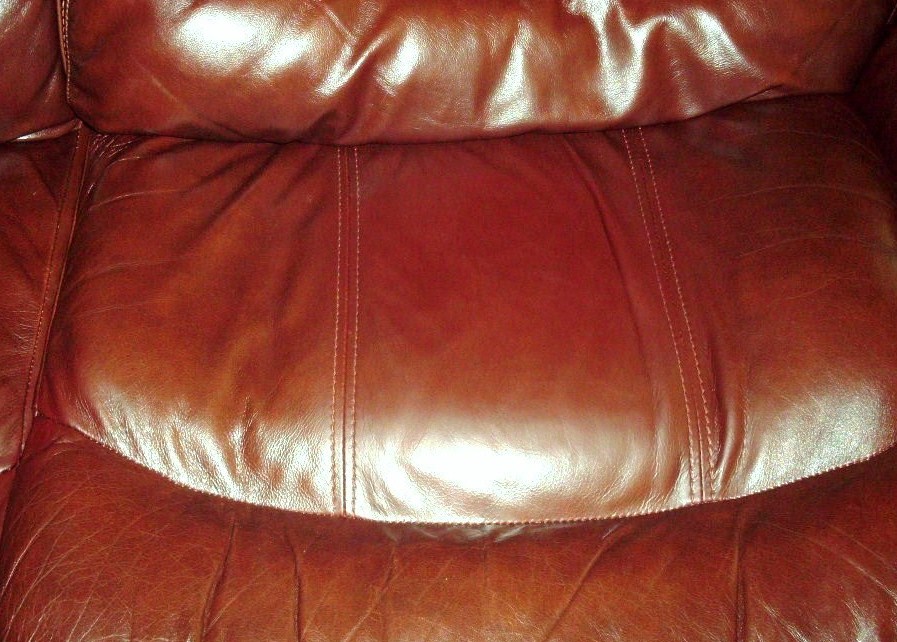 Repeated pet scratches gradually wear down the finish on the leather seat top.

The 'pet damage' has been repaired and the leather looks 'LIKE NEW AGAIN'

Gradual 'wear and tear' causes damage to the door side of the drivers seat.

After repairs it looks clean and fresh again.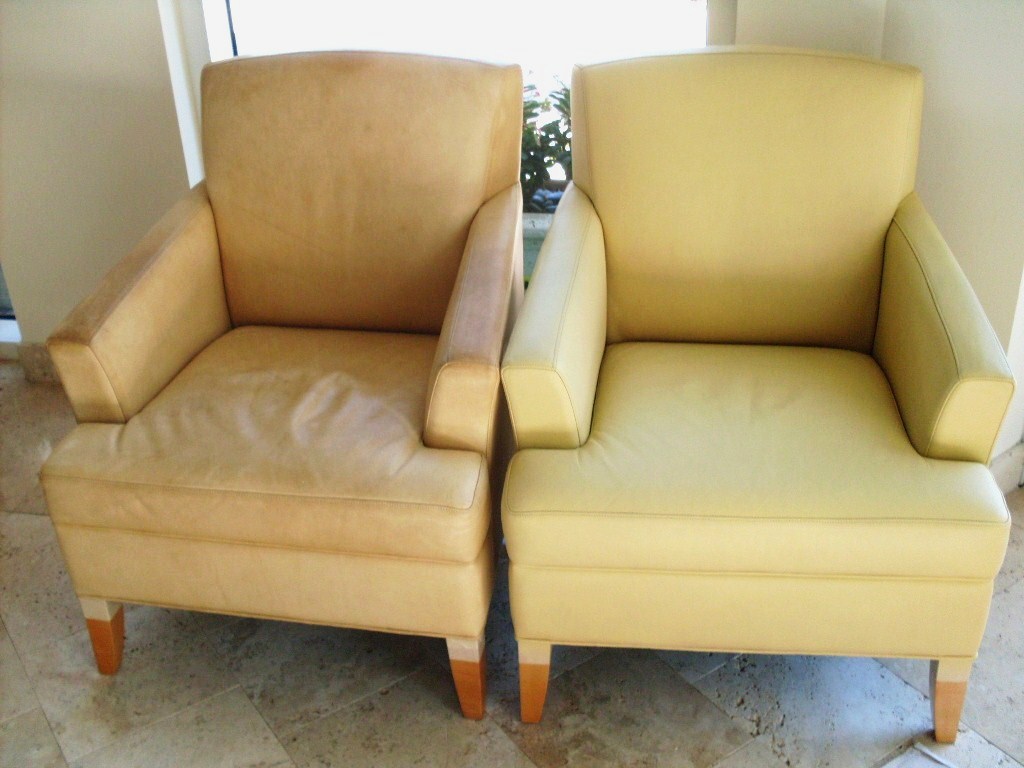 The arm chair on the right has been completely re-finished after cleaning and reconditioning of the leather.

The two arm chairs towards the front have been repaired and refinished. Notice the stains on the headrest areas of the other chairs and the general wear and discoloration of the leather.

IN HOME FURNITURE REPAIR, INC.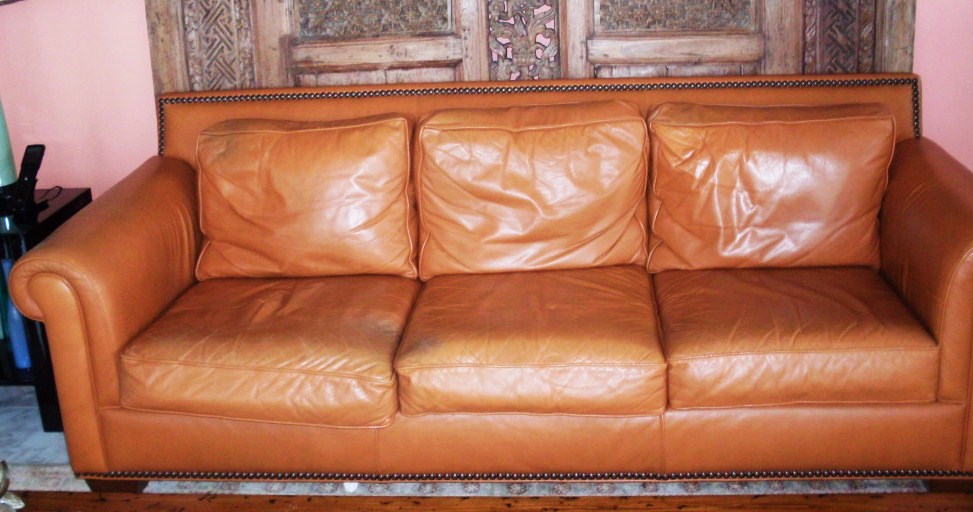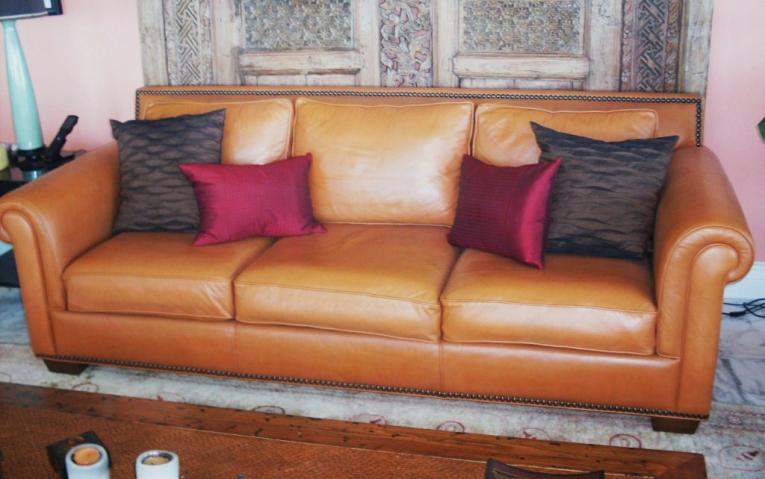 The pictures above and below are before and after:- this leather sofa had wear to the seat tops and back pillows which we repaired and refinished, we also added extra support to the seats and back cushions which improved overall comfort and greatly enhances the appearance of the sofa.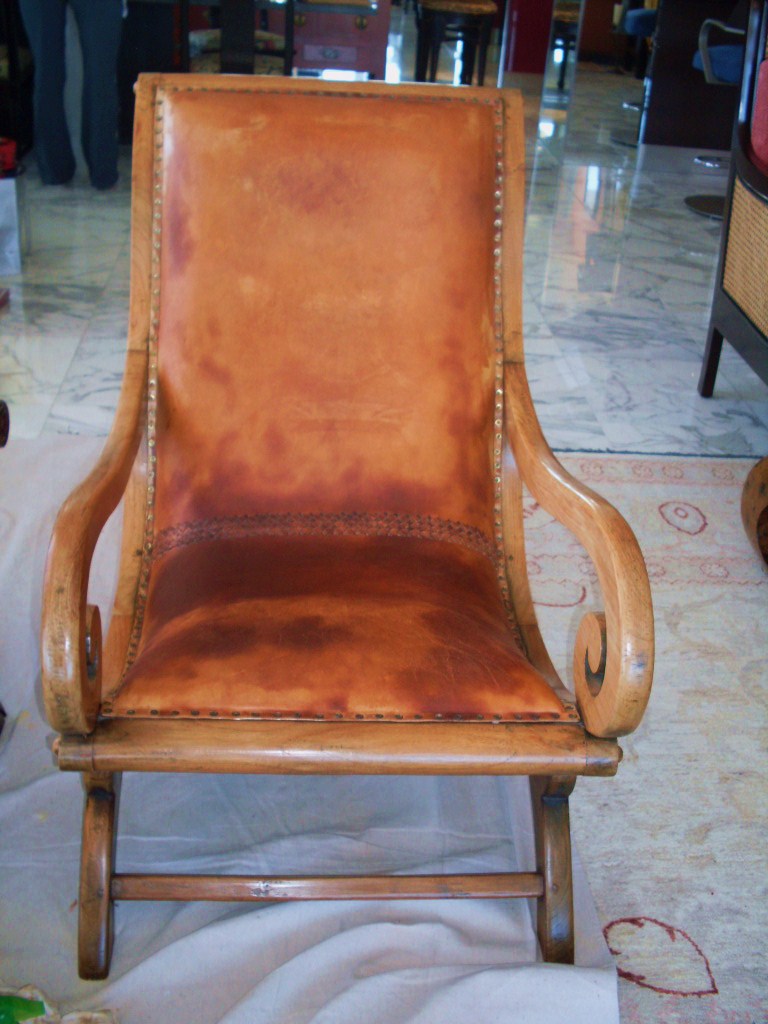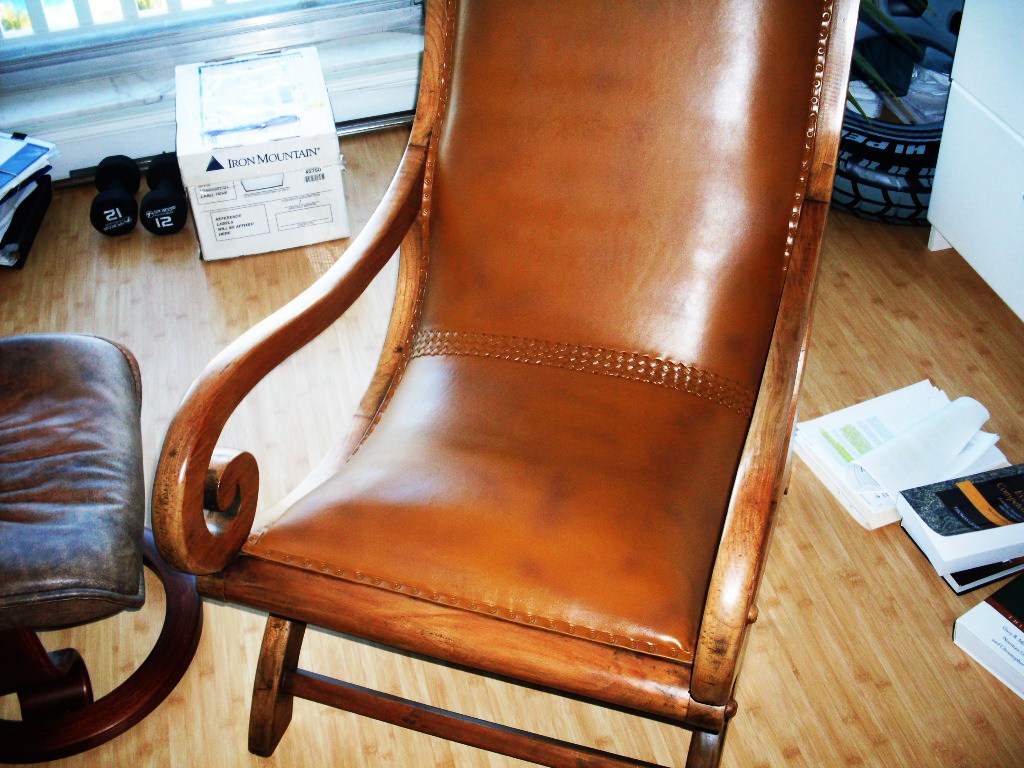 This wood framed leather easy chair looks totally revitalised after a full cleaning and reconditioning of the leather followed by a finishing coat restoring the chair to its original look and condition.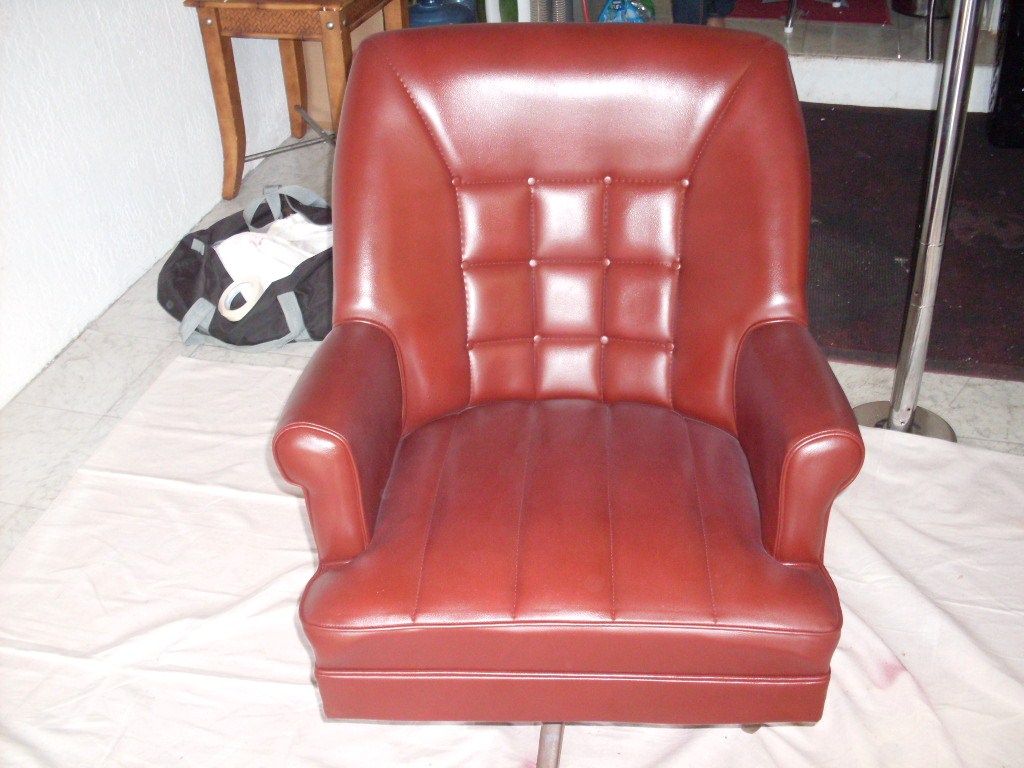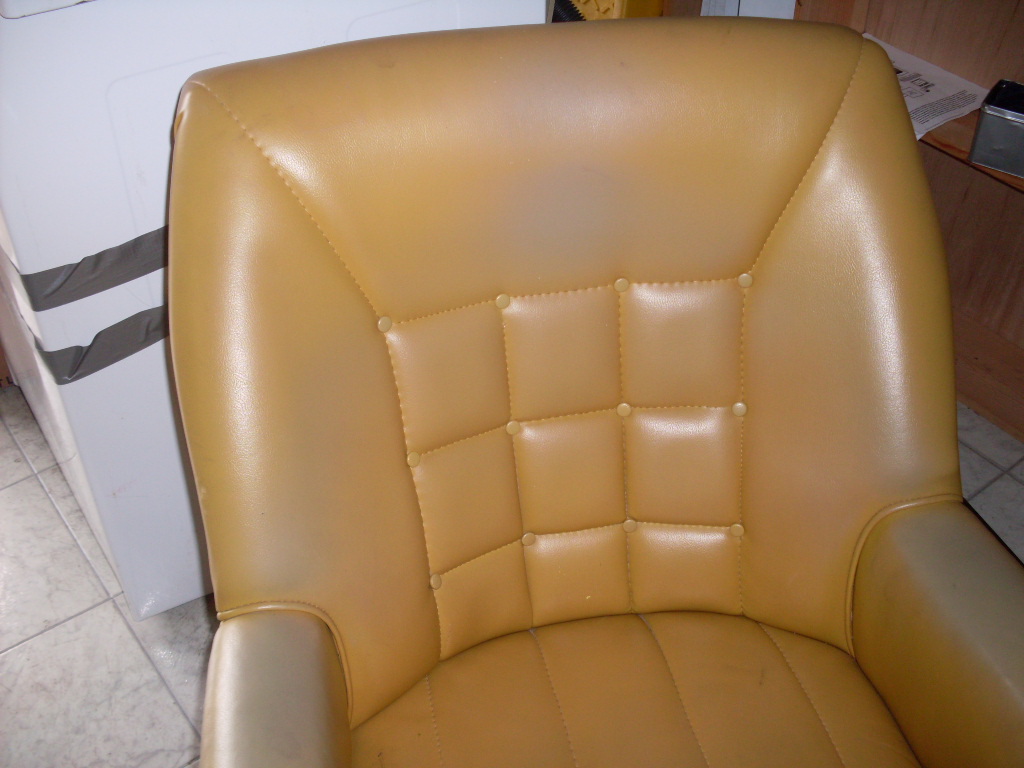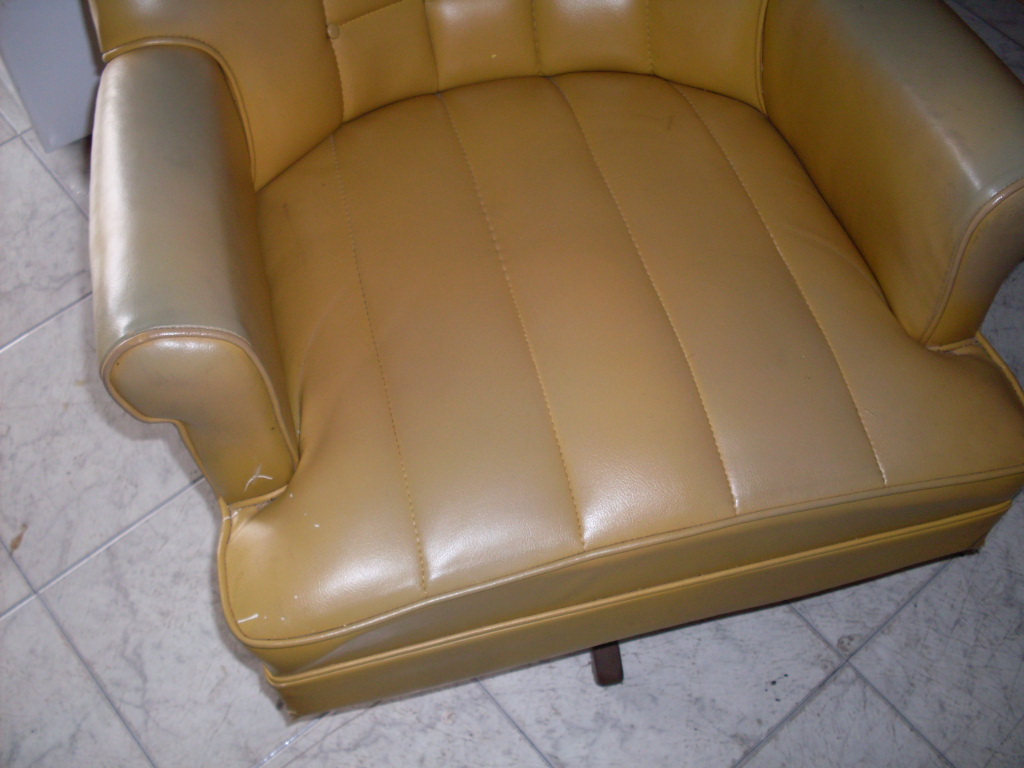 1950's 100% vinyl swivel arm chair, the vinyl was in marvellous condition considering the age of the chair, we repaired a few scuffs and small tears and refinished the chair to the customers requirments.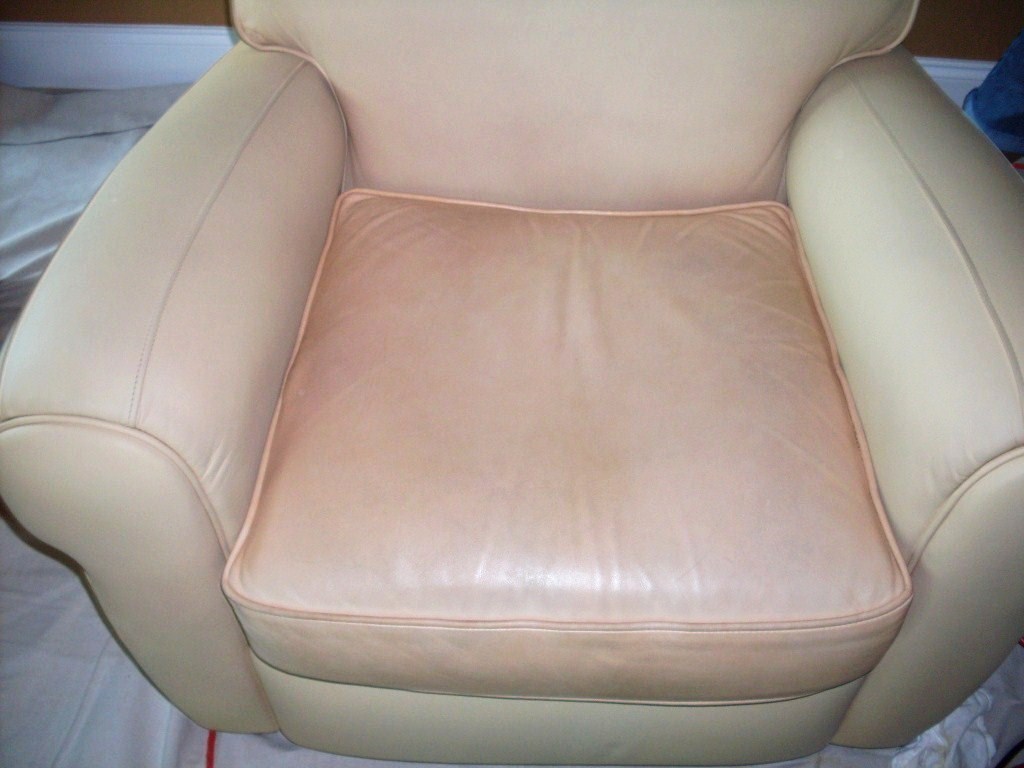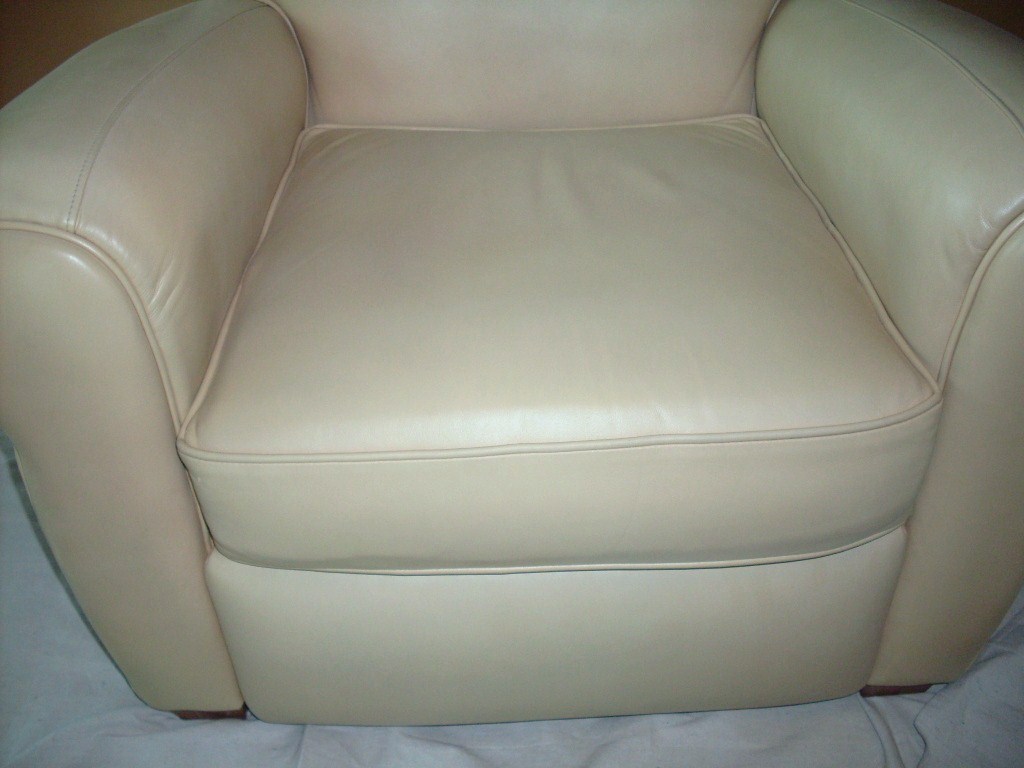 Leather armchair with discoloration and general wear and tear.

Refinished and looking 'LIKE NEW AGAIN'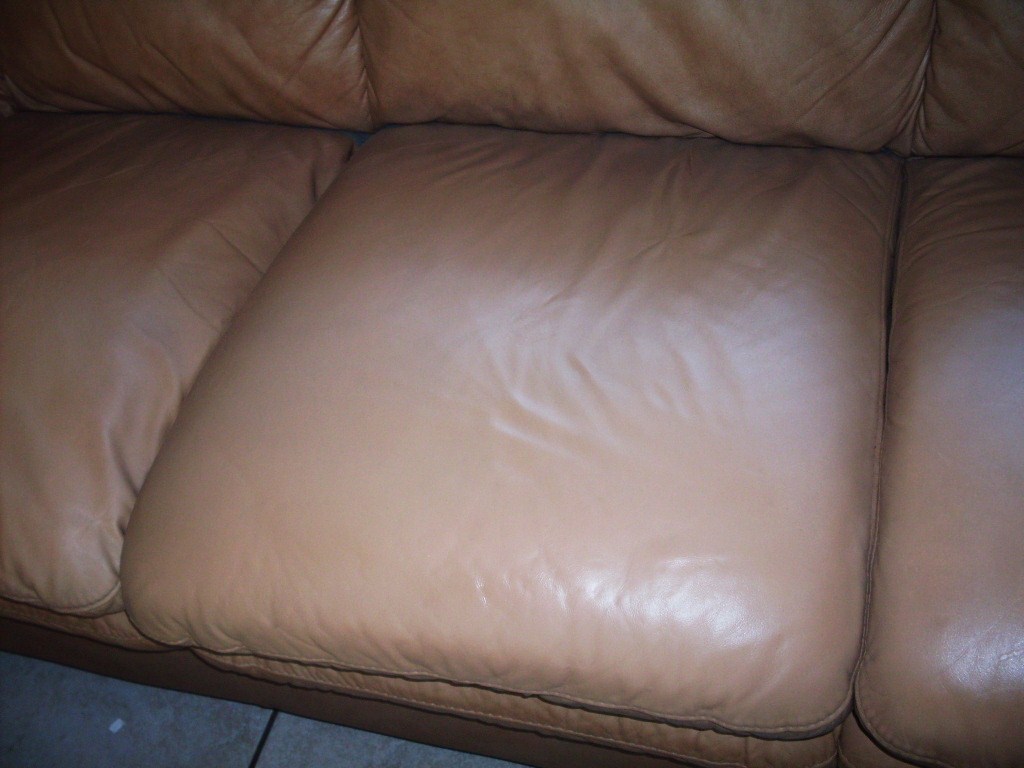 Numerous cigarette burns and holes on the seat top.

After repairs and refinishing!