PET SCRATCHES! 

  accidental ink and crayon marks

     nail polish---food and drink stains:-

all EXPERTLY REMOVED

AFFORDABLE IN HOME REPAIRS

Our company is your number one source for professional service in the Broward and Miami Dade areas of South Florida. 

Providing an affordable in home service, we come to your home or place of business,to repair and restore your Leather and Vinyl  products to your satisfaction.

Our fully mobile service for all your Leather and Vinyl furniture repairs, is very prompt and  reliable and our estimates and inspections are performed at your conveinience and at no cost to you.

You may not realize that your Leather and Vinyl furniture can be repaired to look like new again.

Extend the life of your Leather and Vinyl furniture for years to come with simple maintenance and regular cleaning and conditioning. 

CLEANING AND CONDITIONING 

RECLINER MECHANISM REPAIRS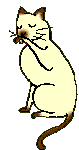 IN HOME FURNITURE REPAIR INC.  BROWARD COUNTY FL  and  SURROUNDING AREAS. TEL 954 226 2235  ESPANOL 786 314 3746  Email 
sflleatherrepair@aol.com
IN HOME FURNITURE REPAIR, INC.

INNOVATIVE SOLUTIONS.

Through state of the art technology and quality control, our product suppliers provide us with innovative solutions to interior Leather and Vinyl product issues.

From auto interiors to marine, airport, furniture stores, hotels, restaurants, offices and the domestic market in private homes

throughout the Broward and Miami Dade areas of South Florida. The coatings and refinishing products we use allow us to refinish, restore and recolor instead of replacing with new materials, and at very affordable prices to you.

We match the color, look and feel of the original Leather and Vinyl to our customers satisfaction..........